Keep up with what's going on at The Brooding Italian. No spam, just good info.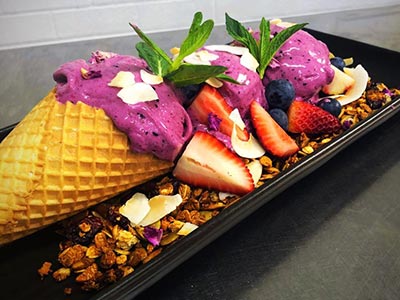 Acai Bowl (V)(VG)
House made acai coconut ice cream served on a bed of granola with fresh berries, garnished with toasted coconut flakes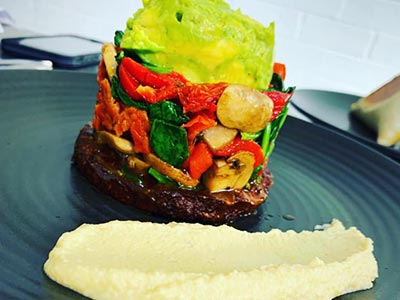 Vegan/Vegetable Wrap (V)(VG)
Spiced Cauliflower, mushrooms, avo, roasted carrot, beetroot relish, parmesan & baby spinach with aioli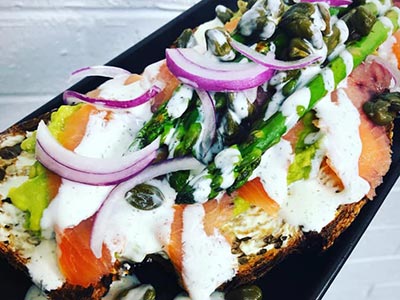 Open Faced Smoked Salmon Sandwich
Grain sour dough with cream cheese, smashed avo, spanish onion, charred asparagus & smoked salmon topped with capers & creamy dill dressing
Fabulous hot coffee, scrumptious food and friendly efficient staff. We will definitely go back
Well, what can I say, fabulous food, elegant coffee and just a lovely atmosphere all round. Highly recommended staff are very good and friendly. Had this dish I think was Baked Chirizo and Tomatoes magnificent. Try the place its quality
The coffee & the Italian eggs are out of this world and the columbian wrap has treated more than one hangover to perfection. The staff are always so friendly to me and my little adorable ratbags. Love the brooding Italian.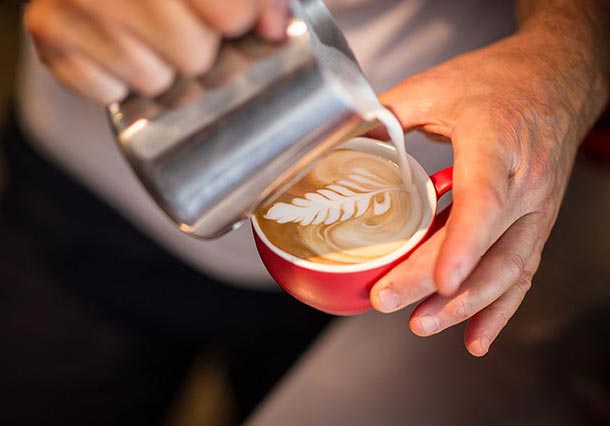 The Brooding Italian is proud of its coffee.
The first thing you'll notice about our Cherry Black Coffee is the full aroma and the smooth taste. There is no bitterness or sharp after taste.
The unique blend of coffee is slow roasted in an exclusive wood fire oven which draws out the natural flavors of the coffee beans and adds a subtle smoke flavor.

The distinct intense flavor and full bodied aroma is unmistakable. Blended from selected quality imported beans then slow roasted to perfection using our unique slow roasting process.

The food menu perfectly compliments the coffee at The Brooding Italian café. The breakfast and lunch menus tempt you to enjoy from a small number of meals, but each meal is filled with intense flavours and wonderful combinations. You'll find yourself coming back time and again, to sample everything on offer.